How Does It Work?
An Eco-Logical Team is formed by a group of individuals, usually from different households or businesses, andwho commit to meet every other week, for approximately seven weeks.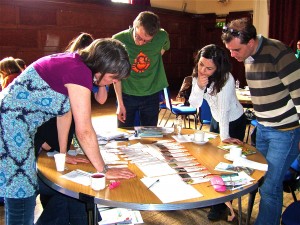 On the first meeting, each team member receives a copy of the Green Action Guide: Steps toSustainable Living, a resource binder, which is full of local information and contains a wide range of practical advices forliving in a more environmentally friendly way. With the support of a trained coach, each team member meet one another and go over the details of the program and discuss the guidebook.
At each meeting each of the following chapters (Resource Areas) of the workbook is explained and discussed:
Solid Waste;

Water Usage;

Household Chemicals;

Energy Usage;

Transportation

Community Action
At every meeting, there is usually a brief educational presentation and discussion on that week's resources and then each team member chooses the actions he/she plans to implement before the next meeting, where they report on "green" actions they have accomplished.
Summary
The Green Team Project builds community spirit, enables people to learn about and conserve valuable natural resources, and helps individuals and businesses save money. It gives people clear, factual information in an easy-to-use format and demonstrates alternatives to materialism, unrestricted economic growth and resource use, and provides practical ways for people to first become aware of, and then change their consumption patterns and relationship to the earth.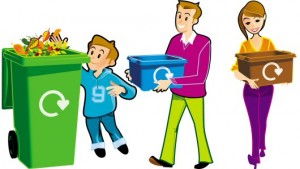 The program is an effective instrument to achievemany environmental goals. Built into its materials and process is a high standard of quality and accountability as well as a positive model for change with measurable results. By its nature, the Green Team Project addresses many individual, family, and community needs and issues and actively promotes cross-pollination and collaboration between all entities it encounters whether they are government agencies, individuals, organizations or institutions. The goal is to reach as many people as possible and to adapt to each new situation and area.
If you, your friends, neighbors, business or school are interested in being part of MIAMI BEACH'S FIRST ECO-LOGICAL TEAM please, send us an email to [email protected]. ECOMB plans on launching the first Team before the end of 2011.
To learn more about the National  Green Teams Program, please, click here.